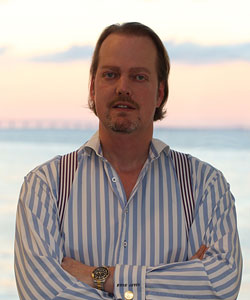 Origin Pure is founded in November 2011, in Europe. CEO and founder is Fred P. Stege(photo) who has extensive global experience working in the network marketing industry since the early 90's.
David Amstrong is Vice President North America, and is a network-marketing veteran. Dave successfully built an international network that today spreads across the US, Europe and Asia. He's one of Origin' founders and leads the North American and Asian expansion.
Lika DeSimone is Chief Financial Officer of ORIGIN, Lika DeSimone has global responsibility for all financial, accounting, and fiscal compliance departments. Lika has more than more than 15 years of financial management experience with industry leading companies such as Baker & McKenzie as a tax lawyer.
As a distributor, Fred has built an organization that has more than 200,000 distributors and a retail volume of more than $250 million. Fred is the former Founder / CEO of a welness company.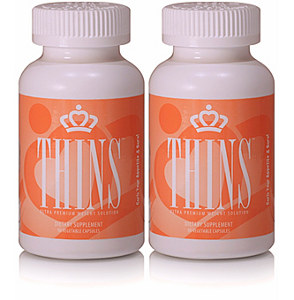 Under his management Fred had 60,000 distributors over the last 6 years in over 20+ European countries. With a background in law enforcement in The Netherlands, Fred has participated in several executive studies and has written several best selling books and publications for the network marketing industry.
ORIGIN' markets its tradition of ultra premium product innovation through its comprehensive anti-aging skincare, nutrition and weight management product portfolio, independent business opportunity and corporate social responsibility initiatives.
Origin has created a seamless global business where representatives may have the opportunity to expand their network base by building a regional and worldwide representative organization as the company expands to an ever-increasing number of countries.
Origin Pure Products
Skin Care, Weight Loss, Liquid supplement
Formula One INTENSE is a range of absolutely high-end luxury cosmeceutical natural skin care. 

Quadra Galvanic – Infrared Ionic Skin Rejuvenator

 

is a non-invasive means for advanced facial treatment.
Formula One is Origin pure flagship. The liquid supplement contains, acai, pomegranate, blueberry, camu camu, arcerola, mangosteen extracts, wheat grass, spirulina, aloe, broccoli, and green tea extracts. An blend of more than 40 fruits, vegetables and herbs.
The company has for its liquid program a empty bottle money back quarantee for new customers. Origin Pure offers its new Consumers a 100%, unconditional, 30–day, money-back guarantee for a product which was bought for the first time in the Online Store by a new Consumer.
| | | |
| --- | --- | --- |
| | | |
| Origin Pure Formula One | Origin Pure Quadra Galvanic | Origin Pure Intens |
Origin Pure Compensation Plan
A Hybrid pay plan with the possiblity of an extra leg and Uni Level Matching Bonus 5 level deep, with compression.
ORIGIN has 3 levels of participation:
Affliate: a person who is a wholesale customer. This option grants you the right to buy the products at wholesale prices for personal use and for retail, which ensures that make profits up to 43 percent. An affiliate needs an monthly autoship of € 12,50.
Member: As a member, you will receive all wholesale rights, but as a member your commissions on member and distributor packs will increase by 50% or more; you will also earn down-line commissions. This level requires a minimum €25 monthly auto ship.
Distributor:  As a distributor, you will receive all wholesale rights, but as a distributor, your commissions on distributor packs will increase with 50%, and you will earn increased down-line commissions. This level requires a minimum €50 monthly auto ship.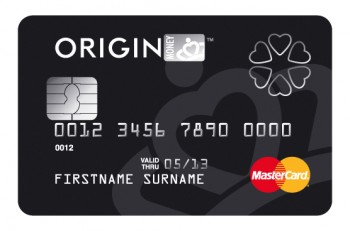 All of Origin's independent representatives (Affiliates, Members, and Distributors) will receive a high-tech website without no monthly fees. ORIGIN offers you 7 ways to earn income, along with incentives and benefits at each step of your growth towards leadership:
Retail profit: up to 87%
Monthly recurring earnings: 50% of the CV will be assigned to our TVC plan [Team Volume Commissions], and up to 80% of the total CV will be given as a reward to the Representative
that enrolled the Preferred Customer.
Uni-Level fast track bonus: Each time your personally enrolled Representatives choose to build their very own retail business you will earn a fast-track bonus of €85 to €165 and 2 levels × €10.
Perpetual frontline commissions: Qualified affiliates, members and distributors earn 10% on all frontline volume or first level
orders.
Team volume commissions: Each placement tree has two sides, a Left side and a Right side, either of which can be the 1st leg or the 2nd on any given commissionable period. The Compensation Plan allows you to earn up to 20%* on the sales volume of both legs [10% per leg] to an unlimited depth on matching volume.
Premier leg commissions: The company has built in a compensation to extend the pay zone in the 1st leg by rewarding up to 3% over total sales in the 1st leg, up to 50% of the volume of the 2nd leg.
Generational matching bonus: A distibutor can earn generational matching bonuses of up to 5 generations.
Monthly expense allowance: A distributor can earn up to a €5000 monthly Expense Allowance by achieving rank advancement and maintaining their position. This reward starts at the 5th position. (Supervisor)
Rank qualifications for earnings FOR EARNINGS
AFFILIATE €25,00 CV personal Volume [PV] monthly OR a €12,50 CV monthly autoship.
MEMBER €37,50 CV personal Volume [PV] monthly OR a €25 CV monthly autoship.
DISTRIBUTOR €75,00 CV personal Volume [PV] monthly OR a €50 CV monthly autoship.
| | | | |
| --- | --- | --- | --- |
| | |   |   |
| Fred Stege – CEO | David Amstrong - VP North America |   |   |
If you want more info or sign up you can email me newwealthforall@gmail.com i will give you all the support you ned to be successful!